I. Introduction
Coffee packaging plays a crucial role in the success of coffee producers, affecting everything from product freshness to brand perception. In recent years, vertical form-fill-seal (VFFS) machines have emerged as a popular packaging solution for coffee producers. These machines offer a range of benefits, including cost savings and improved efficiency.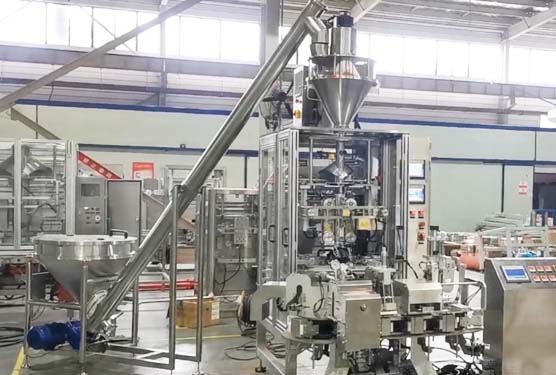 II. What is a VFFS machine?
VFFS machines are a type of packaging equipment that can automatically create bags or pouches from flat roll stock. The machine forms the bag, fills it with the product (in this case, coffee), and seals it shut, all in one continuous motion. There are a variety of different VFFS machines available, including intermittent, continuous motion, and rotary machines. Different machines have varying capabilities, such as the ability to produce different bag shapes and sizes or work with different materials.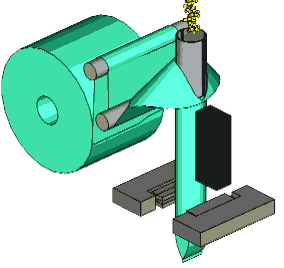 III. How VFFS machines can reduce packaging costs
VFFS machines offer a range of benefits for coffee producers, including reduced packaging costs. These machines are able to create bags efficiently and precisely, minimizing the amount of excess packaging material used. Additionally, VFFS machines are able to create bags of various sizes and shapes, such as Pillow Bag, Stick bag, Gusset Bag, Flat Bottom Bag or Stabilo / Quad Seal Bag, Vacuum Brick Bag, reducing the amount of unused space in the bag and eliminating the need for additional packaging material. Compared to traditional coffee packaging methods, VFFS machines offer a significant reduction in material waste.
IV. Factors to consider when selecting a VFFS machine
When selecting a VFFS machine for coffee packaging, there are a variety of factors to consider. Coffee producers should consider the speed and capacity of the machine, the type of bag material the machine can work with, and the shape and size of the bags the machine can produce. It's also important to consider the ease of use and maintenance of the machine, as well as the availability of spare parts and technical support.
Technical Information:

Modle
VFJ-420
VFJ-520
VFJ-720
Bag type
Pillow type bag; Gusseted bag (Option)
Operation Mode
Intermittent
Speed
5-65bags/min
5-60bags/min ,
20-25 bags/min
Bag Length
50-300mm(L)
80-370mm(L)
100-470mm (L)
Bag Width
50-200mm(W)
60-250mm(W)
100-350mm(W)
Reel Film Width
≤420mm (16.5in)
≤520mm
≤720mm (16.5in)
Film thickness
0.04-0.12mm (40-120mic.)
Reel Outer Dia.
400mm (15.7in)
Reel Inner Dia.
75mm (2.9in)
Voltage
AC220V/50Hz, 1phase or Per customer specification
Power Consumption
2.2KW
3KW
6KW
Compressed Air Requirement
0.65 MPa0.36 M3/min
0.4m³/min
0.65 MPa0.4 M3/min
Footprint(mm)
1080(L) *1300(W) *1400(H)mm
(L)1500*(W)1170*(H)1500mm
1700(L) *1470(W) *1700(H)mm
Machine Weight
500kg
550kg
700kg
V. Case studies of successful VFFS machine implementations in the coffee industry
Customer Success Packing example: Stabilo Bag & Vent Valve—Coffee Powder
Automatic Coffee filling and sealing machine for Stabilo bags: VFJ-420 .
Packing coffee powder, milk powder, flour, etc.. The client is from Honduras.
We offer packaging design, film design and manufacturing and packaging machine manufacturing, to offer a complete set of packaging lines.
Video:

Customer Success Packing example: Vacuum Brick Bag—Coffee Powder
Automatic Coffee filling and sealing machine for Vacuum Brick Bag: VFZ-520 .
Packing coffee powder, milk powder, flour, etc.. The client is from Egypt.
Vibration, pressing, reforming, vacuuming, sealing, cutting, smoothing and conveying such chief processing steps, take result in getting nice bag shape and appropriate vacuum degree.
Video:
VI. Best practices for using VFFS machines in the coffee industry
To get the most out of a VFFS machine, coffee producers should follow best practices for their use. This might include selecting a machine that is appropriate for their specific needs, training staff to operate the machine effectively, and properly maintaining the machine over time. Regular maintenance and upkeep can help to prevent downtime and ensure that the machine operates at peak efficiency.
Operation manual:
VII. Conclusion
In conclusion, VFFS machines offer a cost-effective and efficient solution for coffee packaging, allowing producers to reduce material waste, improve efficiency, and save money. Our company specializes in providing high-quality VFFS machines designed to meet the unique needs of coffee producers. Contact us today to learn more about how our machines can help you achieve your goals and save money on packaging costs.
Don't wait – take the first step towards a more cost-effective and efficient packaging process today!